Are you interested in learning how to increase your bottom time?
Do you want to lower your comfortable operating depth?

Do you want to feel more comfortable while underwater?

What type of regular specific freediving training do you perform to achieve your goals? The typical answer is "well I try to go freediving whenever I can."
Give me 25-40 minutes 3 days a week and 5 minutes on any other two days, and you can significantly improve your freediving performance in 28 days.
Competitive freedivers like myself can dive very deep and stay down a very long time, two skills that any recreational freediver or spearfisherman would be very interested in obtaining. We accomplish these feats by performing very particular types of training.
My deepest freedive is 279ft, my longest breath-hold is 7 minutes, I'm a past USA Freediving record holder and was captain of the USA Freediving Team at the World Championships in Nice, France. I regularly joke in my classes that I have a body built by beer, bourbon, and BBQ. I'm not an elite athlete, there is nothing special about me, yet I can freedive circles around Ben Greenfield and Tim Kennedy past students of mine who are clearly world class elite athletes.
How is this possible? I perform very specific freediving related training exercises.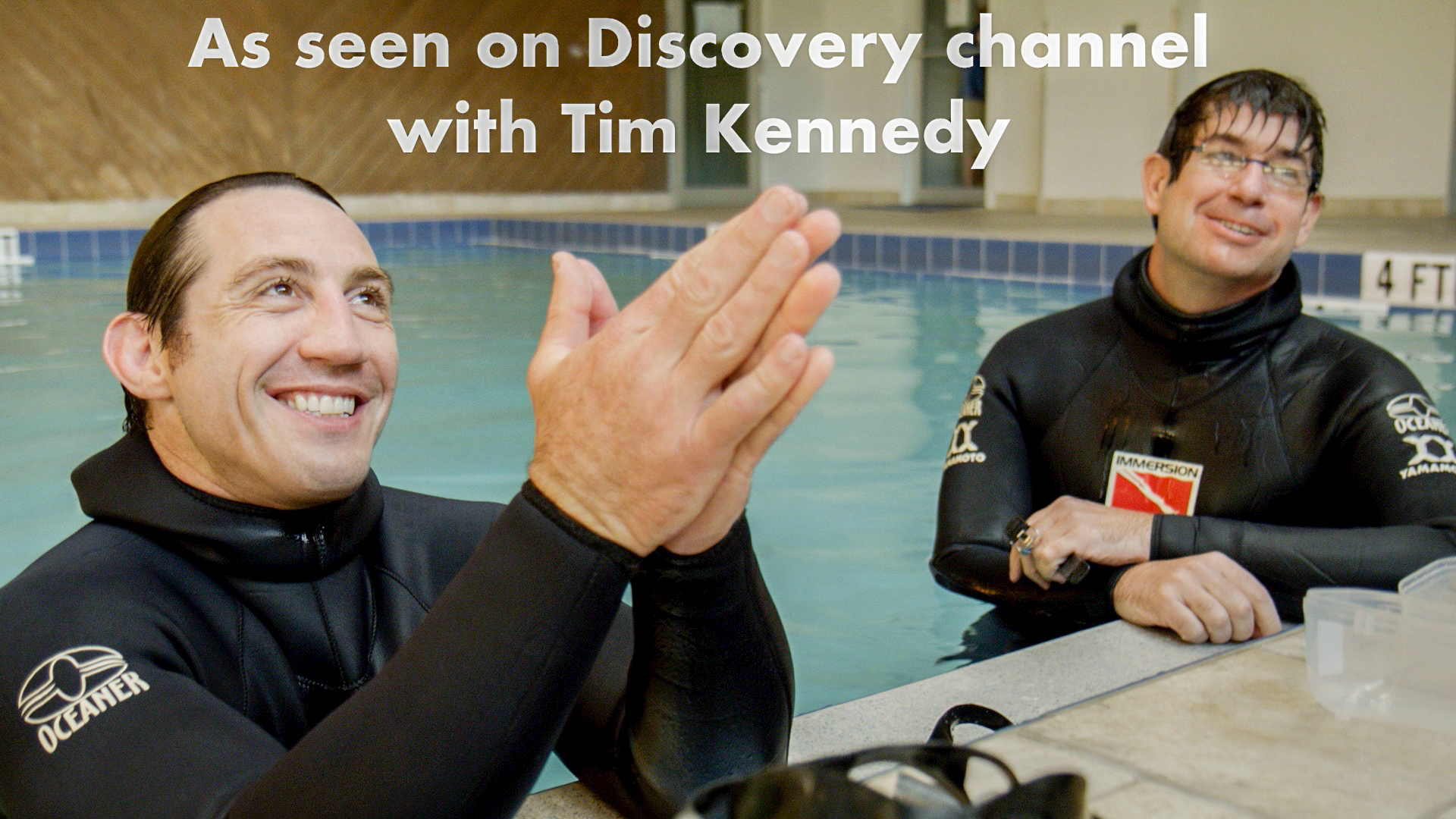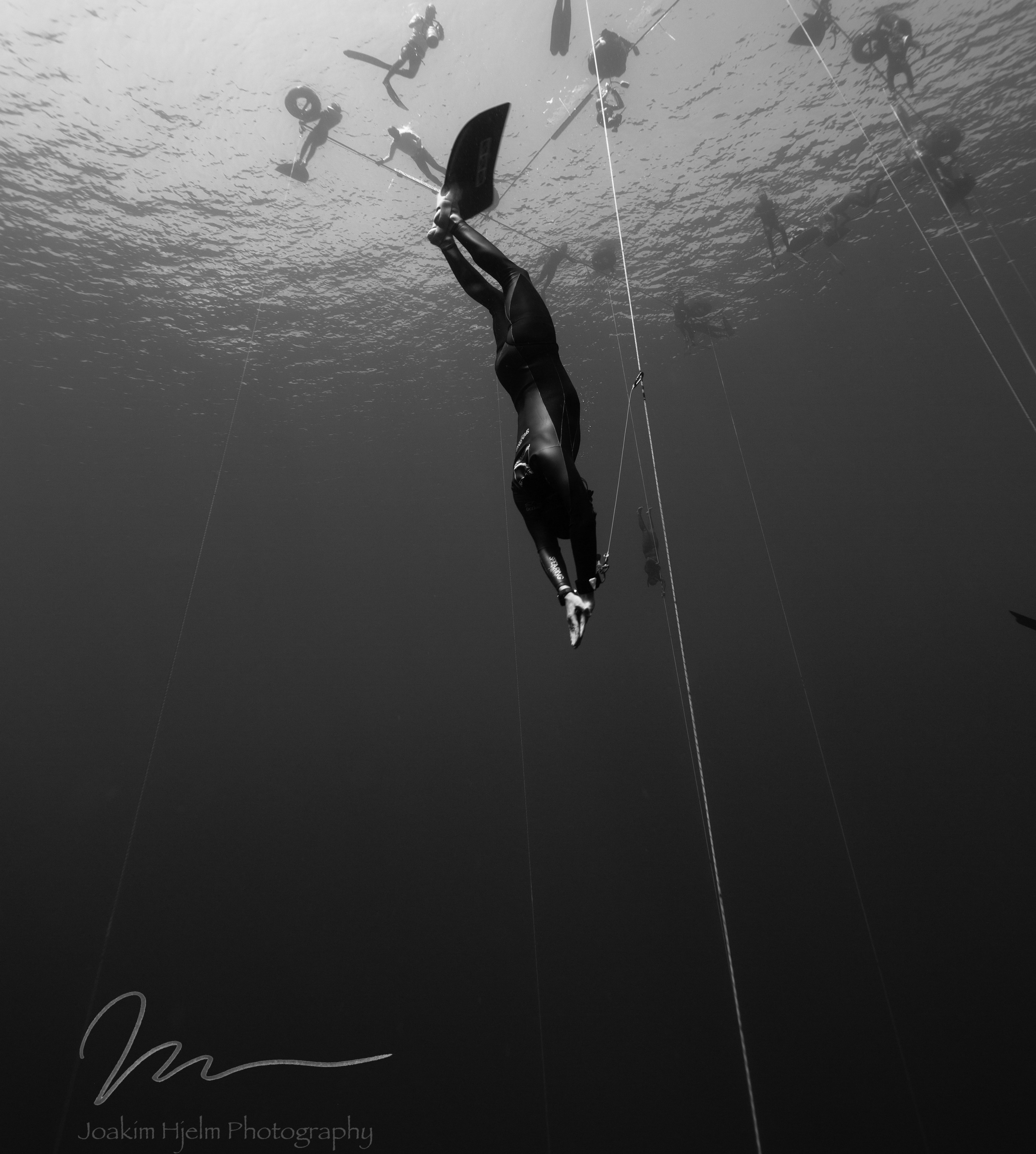 This course is broken down into 4 main modules.
Freediving Safety - You will learn the risks associated with Freediving which are real, as they are 50-75 fatalities per year in the USA. You will discover that blackouts can happen on dives even if you feel fine. Lastly, you will learn what to do if your buddy has a blackout at the surface.
Breathing fundamentals - Here you will learn how to take a 20-30% bigger breath and specific breathing techniques that will lower your heart rate and increase your breath-hold. Then you will determine what is causing your urge to breathe and what you can do about it.
Training tools - I will share what in my opinion is the most time-efficient and effective way to increase your tolerance to carbon dioxide. I will cover 3 exercises to improve your breath hold as well as how to delay and minimize your contractions. You will learn stretches that can increase your lung volume and the one secret weapon that every single competitive freediver uses to dive deeper and feel more relaxed at depth.
28-day weekly training plan - I will give you a weekly training plan telling you precisely what to do each week. You will get a PDF you can print and place on your refrigerator to mark your progress.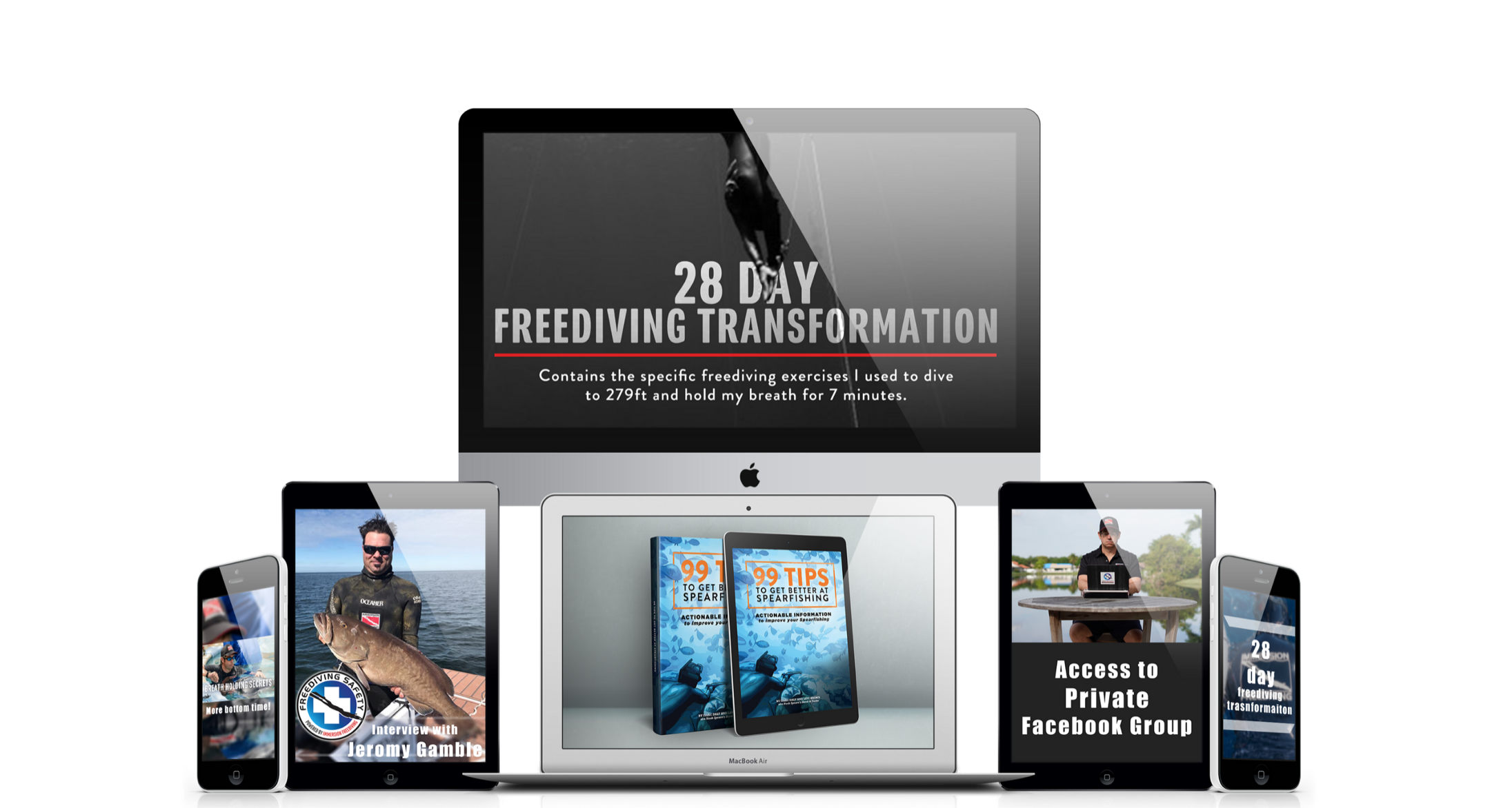 Bonus material
Private FB group where I can answer your questions.
Interview with Jeromy Gamble owner of Spearing Magazine explaining how he implemented what he learned in my program into his spearfishing. So awesome to have a respected spearfisherman lay down the law about safe freediving.
Noob Spearo's 99 TIPS TO GET BETTER AT SPEARFISHING Actionable, Illustrated PDF Guide to Improve your Spearfishing (RRP $16.95). Noob Spearo is an awesome spearfishing podcast based out of Australia.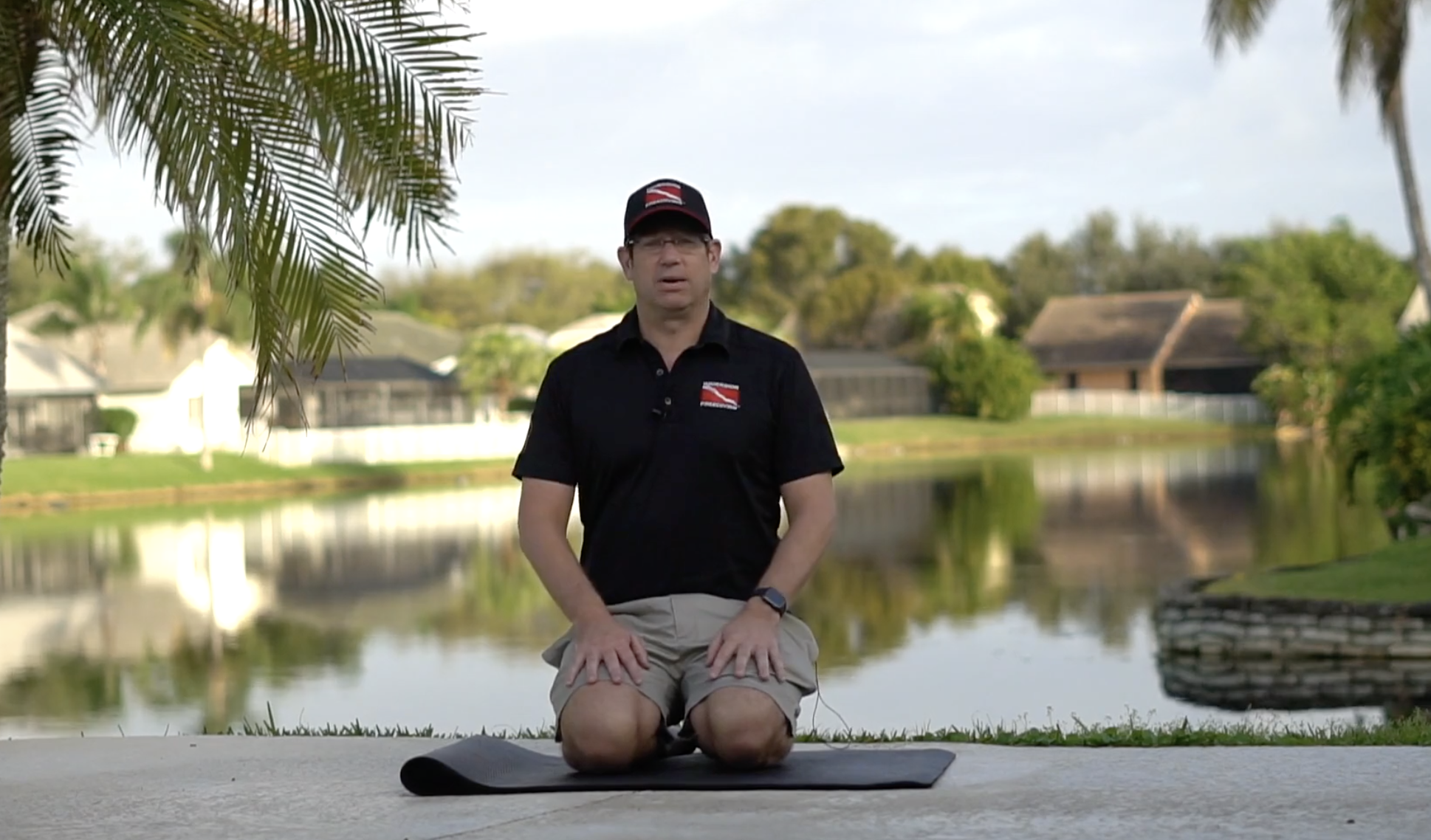 This course addresses the 2 common issues beginners, and intermediate freedivers struggle with, breath-hold ability and comfort at depth. This course does not teach you how to freedive. This course is best suited for people who are already freediving but want to increase their bottom time and lower their comfortable operating depth. The best way to improve your freediving is to take a formal freediving course, and the follow the safety procedures taught in your course on every dive. If you have not taken a freediving course at a minimum follow the safety protocols in the safety section until you get the time and money to take a freediving course.